In This Issue
InFocus: The 2010 Journal Citation Reports

®

has been released
Journal Highlight: An interview with the Editor-in-Chief of Clinical and Vaccine Immunology, Dr. Susan Plaeger
Insider Insight: ScholarOne's latest white paper outlines five ways editorial offices can streamline their processes and advance their business
Knowledge to Act: The latest information from ScholarOne

®

, Web of Science Author Connect

®

, and Clarivate Publisher Relations.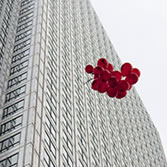 INFOCUS
The
2010 Journal Citation Reports
®
(JCR) includes more regional journals than ever before, thanks in part to the
Web of Science
SM
Regional Content Expansion Initiative.
Read more • >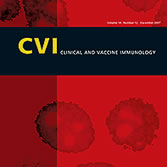 JOURNAL HIGHLIGHT
Clinical and Vaccine Immunology's
Editor-in-Chief discusses the importance of balancing editorial focus and strategic expansion, and how this has led to the journal's success.
Read more • >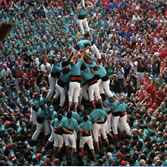 INSIDER INSIGHT
ScholarOne's latest white paper,
Top 5 Best Practices For Advancing Your Editorial Office
, outlines ways that scholarly publishers can advance their business by leveraging all that online peer review systems have to offer.
Read more • >
Knowledge to act
ScholarOne

Thank you for a successful 2011 ScholarOne Manuscripts User Conference
Thanks to all who participated in our latest User Conference in London and your help making it the most successful and highly attended event we've had! If you were unable to join us, please visit our recap in the ScholarOne Customer newsletter

ScholarOne is pleased to welcome JST journals to our community
ScholarOne was selected as the system of choice by 64 Japan Science and Technology (JST) journals. Learn more about this unique partnership.


Web of Science Author Connect

The 2010 Journal Citation Report® has just been released, so if you haven't already get your marketing lists lined up! Our latest update includes 1,714,074 email and 592,357 postal addresses.

To recruit authors, drive subscriptions, and promote your achievement you want to make sure you share your latest journal metrics with the right audience.

Web of Science Author Connect® gives you access to the contact information for the leading researchers in the world. Sourced from over 13,000 peer-reviewed scholarly journals indexed in the Web of ScienceSM, our carefully validated and prequalified lists give you access to contacts you can't find anywhere else.

Publisher Relations

Publisher Relations

Congratulations to our newest additions to the citation databases in Clarivate Web of KnowledgeSM! In the first quarter of 2011, the following journals, both regional and international, were selected for indexing.

Not considering subsequent translations, how many of your books are only published in English?
Back Issues
Contribute to the Next Issue
Do you have a topic you'd like to see in the next issue of The Forum? Would you like to be a featured author in an upcoming release? If so, please send us your ideas.