In This Issue
InFocus: Understanding the selection process for the Book Citation Index in Web of ScienceSM.
Journal Highlight: An interview with BMC Plant Biology's Journal Development Editor.
Insider Insight: George Kowal takes on an expanded role within Clarivate as our new Director, Global Publisher and Association Sales
Knowledge to Act: The latest information from ScholarOne

®

, Web of Science Author Connect

®

, and Clarivate Publisher Relations.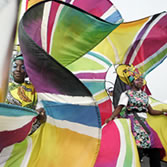 INFOCUS
The publishing community has shown great interest in the upcoming
Book Citation Index
in
Web of Science
. James Testa, Vice President of Editorial Development & Publisher Relations at Clarivate has written an essay clearly outlining our evaluation and selection process for scholarly books and an informative web page has been launched to provide you with the most current information.
Read more • >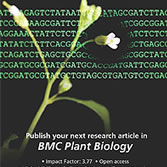 JOURNAL HIGHLIGHT
BMC Plant Biology
had the highest percent increase in total citation among journals in its field and ranks within the top 10% of journals in the Plant Sciences Field of the
Journal Citation Reports
®
.
ScienceWatch.com
®
speaks with Genevieve Horne, Journal Development Editor, about the journal's history and editorial policy and the impact of open access on its metrics.
Read more • >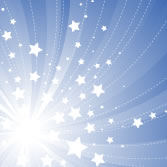 INSIDER INSIGHT
Many of our customers already know George from his leadership role with the ScholarOne Abstracts
TM
and Clarivate Custom Sales teams and now we're very pleased to welcome him to his expanded position. We sat down with George to get his thoughts about what he brings to this new role and how his previous and diversified experience with the market will benefit customers.
Read more • >
Knowledge to act
ScholarOne

ScholarOne

Still Time to Register for the 2011 ScholarOne Manuscripts User Conference
The 2011 ScholarOne Manuscripts User Conference will be held April 11-12 in London with a new location, new format, and new topics! This year's agenda is based around our newest white paper, Best Practices for Streamlining the Editorial Office, to be released at the conference. And for those attending our ScholarOne University at the end of the week, you can join us at the User Conference for free. Learn more about our User Conference or register today!


Upgraded Reporting Capabilities in ScholarOne Manuscripts v4.6
ScholarOne Manuscripts v4.6 was released this month with major upgrades to our Cognos Reporting System, including forward-looking filters, new dashboard, pre-packaged reporting groups, and more. Take a tour of the top features of this release or request a personalized demo today to see how ScholarOne Manuscripts v4.6 can help you work smarter and faster.

ScholarOne Launches Industry Insights
Our newest addition to the ScholarOne website, Industry Insights, helps you make smarter decisions by keeping you up to date on the latest industry trends, best practices for optimal systems use, and new and innovative ways your ScholarOne system can work for you. Visit today to download our latest case studies and white paper.

Web of Science Author Connect

Web of Science Author Connect

Marketing Support for your Full Workflow. Qualified lists from the Industry Leader.
Web of Science Author Connect® customized mailing lists can support marketing efforts across your organization – journals to meetings to membership. And because our names come from the "gold standard" Web of ScienceSM, you can reach those at the forefront of discovery.

Our latest list update includes 1,271,533 email and 561,051 postal addresses of authors in nearly 13,000 peer reviewed scholarly journals - high quality, pre-qualified names that you can't find anywhere else.

Publisher Relations

Publisher Relations

Congratulations to our newest additions to the citation databases in Clarivate Web of KnowledgeSM! In the fourth quarter of 2010, the following journals, both regional and international, were selected for indexing.

And congratulations to independent journal publisher Maney Publishing on the publication of its 100th journal with the release of the first 2011 issue of Journal of Spinal Cord Medicine! •

Not considering subsequent translations, how many of your books are only published in English?
Updates from ORCID
Howard Ratner, Chair of the ORCID Board of Directors and CTO of Nature Publishing Group, discussed the significant progress that ORCID has made in the last 12 months, the challenges that lie ahead, and a preview into the technology driving this initiative at both the AAP-PSP Annual Meeting and the STM Innovations Seminar. See his presentations and check out the latest ORCID News >>
Industry Insights from ScholarOne
Available Now:
Understanding Cited Titles and the Journal Impact Factor
The April issue of Learned Publishing includes a piece on the Journal Impact Factor numerator. Here we explain how unique cited titles are created for Clarivate indexing, and how variations and ambiguities are collected in order to create the Journal Impact Factor numerator. This bibliographic control is just one of the ways we ensure the Journal Citation Reports® remains the most trusted source for journal metrics. This paper serves as a companion to the 2009 Commentary in JAMA about citable items and the Journal Impact Factor denominator. Join the discussion in the Citation Impact Center.
Back Issues
Contribute to the Next Issue
Do you have a topic you'd like to see in the next issue of The Forum? Would you like to be a featured author in an upcoming release? If so, please send us your ideas.