In This Issue
InFocus: The latest information on the ORCID initiative
Journal Highlight: An interview with the editors of Biogeosciences
Insider Insight: Clarivate adds two new categories to Web of ScienceSM
Knowledge to Act: The latest information from ScholarOne

®

, Web of Science Author Connect

®

, and Clarivate Publisher Relations.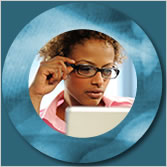 INFOCUS
ORCID continues to make significant progress in its effort to solve name ambiguity in scholarly research as it approves bylaws and elects officers at its first in-person meeting.
Read more • >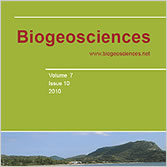 JOURNAL HIGHLIGHT
ScienceWatch.com
®
speaks with the editors of
Biogeosciences
about their impressive increase in total citations among journals in the field of Environment & Ecology.
Read more • >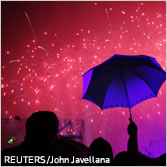 INSIDER INSIGHT
Beginning in 2011,
Web of Science
SM
will include journals in two new categories to ensure our world-class citation indexes mirror current trends in scholarly literature.
Read more • >
Knowledge to act
ScholarOne

ScholarOne

Available now: ScholarOne Manuscripts v4.5
ScholarOne Manuscripts v4.5 was released last month with three significant new features: Automatic NIH Deposit Upload, Duplicate Submission Protection, and ResearcherID-enabled functionality. Learn more about these innovative new features or request a personalized demo today!

ScholarOne holds 1st Annual China User Conference
More than 100 publishers and editors attended the 1st Annual ScholarOne Manuscripts User Conference in China, October 20-22, 2010. Thank you to all those who attended and made this such a successful meeting! We look forward to our next 2-day User Conference in London this spring, and to coming back to China next year.

Coming Soon: ScholarOne White Paper on Peer Review
ScholarOne examines the practice of peer review, both its importance to the publishing industry and to the wider scientific community, in our soon-to-be-released white paper Increasing the Quality and Timeliness of Scholarly Peer Review. With input from many leading publishers, we've identified strategies for improving peer review timeliness, including emerging and evolving practices in peer review. Request first access to your copy today >>

Web of Science Author Connect

Web of Science Author Connect

Our Latest Feature and List Counts
Web of Science Author Connect is pleased to offer "Online View" and "Mobile View" embedded links with complete tracking capabilities. These multi-format viewing options help ensure the quality of your communication remains consistent when read using handheld or tablet devices. You get the full open and click tracking, providing you with valuable insight into how your audience reads your message. And this feature is available at no cost to you!

Our newly updated list of high quality, pre-qualified names that you can't find anywhere else now includes 1,256,356 email and 595,558 postal addresses of authors in nearly 13,000 peer reviewed scholarly journals. With high quality names and valuable features like this, why not contact one of our customized list specialists today and let us help you with your next campaign?

Publisher Relations

Publisher Relations

Congratulations to our newest additions to the Web of KnowledgeSM citation index! In the third quarter of 2010, the following journals, both regional and international, were selected for indexing.

Not considering subsequent translations, how many of your books are only published in English?
Back Issues
Contribute to the Next Issue
Do you have a topic you'd like to see in the next issue of The Forum? Would you like to be a featured author in an upcoming release? If so, please send us your ideas.