INSIDER INSIGHT
The Society of China University Journals delegates visit Clarivate Analytics
Delegates from The Society of China University Journals (CUJS) and members of The Charlesworth Group visited the Philadelphia office of Clarivate for a meeting on overall journal quality. Clarivate James Testa, Vice President, Editorial Development & Publisher Relations, and Lisande Bissonette, ScholarOne Sales Manager, welcomed 15 members of the CUJS delegation, led by Dr. Yan Shuai, President of CUJS and Director of the Journal Publishing Department at Beijing Forestry University, and Adrian Stanley, CEO of The Charlesworth Group (USA).
The participants had collaborative discussions regarding the Clarivate evaluation and selection process, the importance of quality journals and rigorous peer review, and the various metrics available to evaluate both a journal's impact and influence in scholarly literature. CUJS delegates provided an overview of their journals and explained the cooperative nature that exists between many Chinese universities and disciplines. Delegates shared the unique challenges their editorial office face and their journals' successes.
The goal of the meeting was to do more than simply review the Clarivate journal selection process. Discussions about what journal editors can do to measure and preserve the quality of their publications and the various solutions available to help editors overcome challenges from workflow management to expanding global reach were key takeaways as well. For Clarivate Analytics, CUJS, and The Charlesworth Group, the meeting was productive and successful.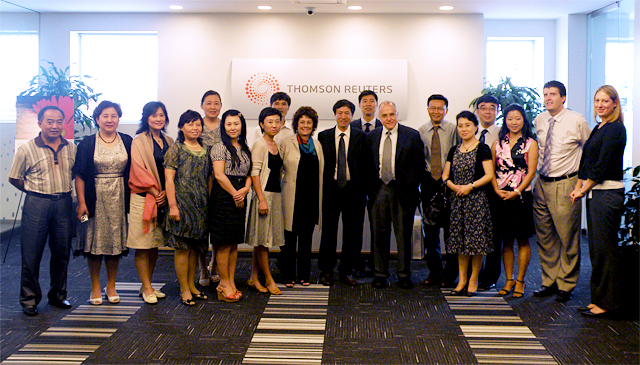 < • The Forum home