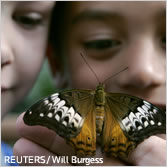 INFOCUS
ScholarOne's newest product,
Proceedings Online
TM
, lets societies and associations increase the impact of their meeting content after the event with a simple and cost-effective multimedia solution that benefits organizations and their members.
Read more • >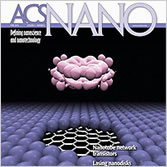 JOURNAL HIGHLIGHT
ScienceWatch.com
®
speaks with Dr. Paul S. Weiss, Editor-in-Chief of
ACS Nano
, to discuss why he thinks the journal has been selected as one of Chemistry's "Rising Stars" by
Essential Science Indicators
SM
at the past four bimonthly updates.
Read more • >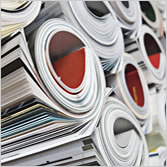 INSIDER INSIGHT
Clarivate was pleased to welcome members of The Society of China University Journals and The Charlesworth Group for an interactive discussion on journal quality, metrics, and peer review.
Read more • >
Knowledge to act
ScholarOne

ScholarOne

BMJ Selects ScholarOne
ScholarOne is pleased to announce that ScholarOne Manuscripts has been selected by the BMJ Group as their new web-based peer review system for 33 specialty titles and the BMJ. Read more on the ScholarOne website >>

Available now: New releases from ScholarOne
As part of our continuous development path, ScholarOne users are guaranteed 3 releases each year. These can include features to improve usability or innovative functionality that changes the way our partners use their system. Here's what was included in the latest releases for journal and meetings customers:

ScholarOne Abstracts v3.11 includes enhancements that allow Chairs to re-categorize abstracts or place them into the Exchange Bin without intervention by Administrators and a new search ability within our Itinerary Planner that lets users search for abstracts by the author's institution. By streamlining the process, both features let users (internal and external) find the information they need and perform their tasks faster and easier.
ScholarOne Manuscripts v4.4 includes two key updates to optimize your system use: an updated list of supported browsers and operating systems and new File Storage features that allow administrators to retry, force archive, and report on archived content. These features increase speed of use and give you more control of the archiving and reporting process.

Web of Science Author Connect

Web of Science Author Connect

Every day, people are interacting with your information in new ways, whether it's viewing your message on the go or sharing it via social media. If you're not providing your messages in a format that meets their needs, or enabling them to easily pass your message on, your campaign ROI can suffer. Web of Science Author Connect® keeps customers on the cutting edge of email marketing.

Our social media capabilities allow you to embed "share" links directly into their campaigns, helping you increase the number of people who see your message by letting viewers take it viral. We also offer multi-format tracking and reporting capabilities, so whether your reader views your message on their computer or their phone you still capture the critical information that helps inform future campaigns.

The latest technology and features plus access to 1,225,682 email and 657,557 mailing addresses for pre-qualified contacts you can't find anywhere else – that's intelligent information. Learn more about Web of Science Author Connect >>


Publisher Relations

Publisher Relations

At the Frankfurt Book Fair, Marian Hollingsworth, Director of Publisher Relations for Clarivate Analytics, announced the Book Citation Index. Books play an important role in research today, providing important scientific review in some fields and the latest discoveries for others. This addition to the comprehensive Clarivate Web of KnowledgeSM platform and Web of ScienceSM citation index will increase discoverability of scholarly books in the fields of science, social science, and arts and humanities.

Web of Knowledge is the trusted choice for over 20 million users in 90 countries worldwide. By indexing their scholarly books, publishers can increase discoverability of their content, analyze citation counts related to their books to measure impact, and reach more than 3,800 universities and research institutions worldwide.

To learn more about the Book Citation Index and to submit your books for evaluation, please contact TR.PubRelations-Books@tr.com.

And congratulations to our newest additions to the Web of KnowledgeSM citation index! In the second quarter of 2010, the following journals, both regional and international, were selected for indexing. View the journal list • >

Not considering subsequent translations, how many of your books are only published in English?
The new ScholarOne site
Upcoming Events
Hope to see you there!
Back Issues
Contribute to the Next Issue
Do you have a topic you'd like to see in the next issue of The Forum? Would you like to be a featured author in an upcoming release? If so, please send us your ideas.