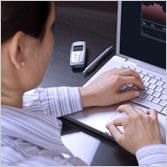 INFOCUS
ScholarOne
®
has made headlines recently for forward-thinking development projects that expand their support of global research for meeting and journal formats.
Read more • >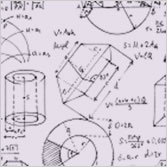 JOURNAL HIGHLIGHT
ScienceWatch.com
®
talked to Professor Neumann about the history of the journal, its collaborative editorial review process, and why he feels it is having a growing impact in the field of mathematics.
Read more • >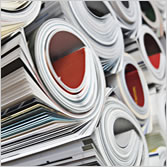 INSIDER INSIGHT
With the release of the
2009 Journal Citation Reports
®
, there has been a lot of dialogue on the expansion of materials, particularly regional, in
Web of Science
SM
and the purpose, use and quality of a variety of evaluative metrics.
Read more • >
Knowledge to act
ScholarOne

ScholarOne

Things have been busy at ScholarOne! Another successful User Conference was held in between new releases for both ScholarOne ManuscriptsTM and ScholarOne AbstractsTM and right after the launch of ScholarOneNews on Twitter. Catch up on all that's been happening:

ScholarOne Manuscripts v4.3 release: Key features include integration with Avectra NetFORUM Enterprise providing members with a single sign-on point, dedicated legacy data search to ease journal transitions and preserve valuable information with searchable legacy data and the ability to attach files to notes, which cuts decision time with at-hand notes and file attachments to any manuscripts. Learn more about ScholarOne Manuscripts.

At the User Conference: Publishers, Editors, and Administrators gathered to learn how to maximize their use of ScholarOne Manuscripts, meet with industry leaders to discuss hop topics like the ORCID initiative and international author submissions, get updates on the latest information on NIH Repository requirements, and learn how their fellow journals are expanding into social media and e-publishing. Also on-site were ScholarOne implementation and support experts to provide customized training and configuration assistance. Highlights and select presentations from the User Conference are available at @ScholarOneNews.

ScholarOne Abstracts v3.10 release: includes full paper upload capabilities, so you can use one system for both abstract and full paper collection and review. Coming soon: new interactive sessioning tools and the launch of Proceedings OnlineTM, a quick and easy way to capture and share live meeting content. Learn more about ScholarOne Abstracts.


Web of Science Author Connect

Web of Science Author Connect

New names are now available from the only list that includes researchers indexed in the world leading Web of ScienceSM! For your next campaign, choose Web of Science Author Connect® customized mailing lists and reach contacts you can't find anywhere else.

For 2009, Web of Science Author Connect saw a 1% increase in average click-rates over 2008, up to 6.0775%. And new this year are several valuable options to help you deepen your understanding of your audience. With features like complete profile creation, profile-driven personalization, and automatic drip-campaigns based on responses, you can go beyond basic statistics and really understand who is responding to your message and why. All of this lets you design your next campaign to maximize results.
And because we rely on the world-leading Web of Science and BIOSIS citation indexes and carefully prequalify all contacts, our clients are reaching people who are interested in what they have to say.

We give you access to the leading STM researchers in the world today – people that simply cannot be found on other lists:
• 1,553,625 email addresses
• 560,067 postal addresses

Publisher Relations

Publisher Relations

Congratulations to our newest additions to the Clarivate Web of KnowledgeSM citation index! In the first quarter of 2010, the following journals, both regional and international, were selected for indexing. View the journal list • >

Not considering subsequent translations, how many of your books are only published in English?
2009 Journal Citation Reports Is Here!
The 2009 Journal Citation Reports® includes more than 9,100 of the world's most highly cited, peer-reviewed journals from over 2,200 publishers in 230 disciplines, from 78 countries. In fact, this JCR has more regional journals than ever before - more than 850 included as part of our Regional Content Expansion Initiative in Web of ScienceSM. To learn more or subscribe to the 2009 JCR, please visit the JCR website or take advantage of our free training to learn how to get the most from your current JCR Web subscription.
Upcoming Events
Hope to see you there!
Back Issues
Contribute to the Next Issue
Do you have a topic you'd like to see in the next issue of The Forum? Would you like to be a featured author in an upcoming release? If so, please send us your ideas.