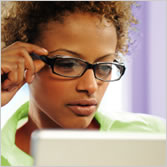 INFOCUS
Recently, leading members in the research community launched the
Open Researcher & Contributor ID
(
ORCID
). Their mission is to resolve the systematic name ambiguity, by means of assigning unique identifiers linkable to an individual's research output, to enhance the scientific discovery process and improve the efficiency of funding and collaboration.
Read more • >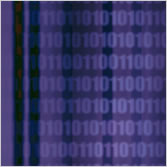 JOURNAL HIGHLIGHT
ScienceWatch.com
®
talks with
Integrated Computer-Aided Engineering
(
ICAE
) founder and Editor-in-Chief Dr. Hojjat Adeli, about the journal's growing impact in the field of Computer Science, the publication history, and citation record.
Read more • >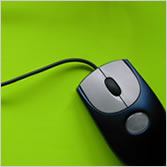 INSIDER INSIGHT
In every email marketing campaign, there are key factors to considered to increase effectiveness and maximize results.
Read more • >
Knowledge to act
ScholarOne

ScholarOne

A recap of some highlights from 2009's releases and a preview of exciting things we're working on for 2010.

Fully integrated plagiarism detection: Quickly and easily validate submitted research and protect your journal's integrity.
Added eForms capabilities: Streamline your collection and organization of eForms by carrying them between workflows and collecting fees in any currency.
Simplified Chinese interface: Advance global research with the most easily configurable, user-friendly English-Chinese system available.
New in 2010: Our partnership with American Journal Experts will allow non-native English writers to submit their abstracts for grammatical and tonal review directly from your submission site. This will enhance the quality of your submissions from developing countries and allow you to get articles "print ready" faster. We will also be making several usability and performance improvements , specifically relating to Editor and EIC's selection of reviewers and decision makers.

iCal scheduling: Allow your attendees and speakers to select, organize, and download their itinerary.
Avectra NetFORUM EnterpriseTM integration: Provide users with a secure "single-sign-on" for membership and abstract submission access.
Auto-assign abstracts: Reduce administrative efforts by auto-assigning abstracts to specific reviewers, decisioners, or sessioners.
New in 2010: Following the new look and feel we unveiled in 2009, we are developing several truly innovative and unmatched features. New dynamic sessioning tools will include interactive lists of abstracts and sessions and drag-and-drop calendar planning tools. We will also be able to manage presentation styles, allowing you to collect and carry presentation files through the entire meeting planning process to output. These features, combined with our poster printing service, will allow you to simplify the meeting planning process for both your staff and your presenters.


Web of Science Author Connect

Web of Science Author Connect

Scientific Direct is now Web of Science Author Connect®! Web of Science Author Connect provides you with access to researchers you cannot find on other lists. Our names are selected from Web of ScienceSM, the world's leading citation index with multidisciplinary content, and BIOSIS®, the leading index of today's most current life sciences information. You get access to 1,531,075 email addresses and 593,995 postal addresses in more than 500 subject categories from 13,488 top tier international and regional journals worldwide. Reach the leading scientific, technical, medical, social science, and arts and humanities researchers in the world. Learn more about our customized mailing lists and target your next campaign!

Publisher Relations

Publisher Relations

Congratulations to our newest additions to the Clarivate Web of KnowledgeSM citation index! More than 1,500 new regional journals have been added as part of the Regional Content Expansion initiative in Web of ScienceSM. In the last quarter of 2009, the following journals, both regional and international, were selected for indexing. View the journal list • >